Fifty years of history
In 1969, two students founded the Leuven University Choir. What they did not know then is that in the half century that followed, more than a thousand students would sing in the LUK. That they would travel and dream. And that they would continue to meet.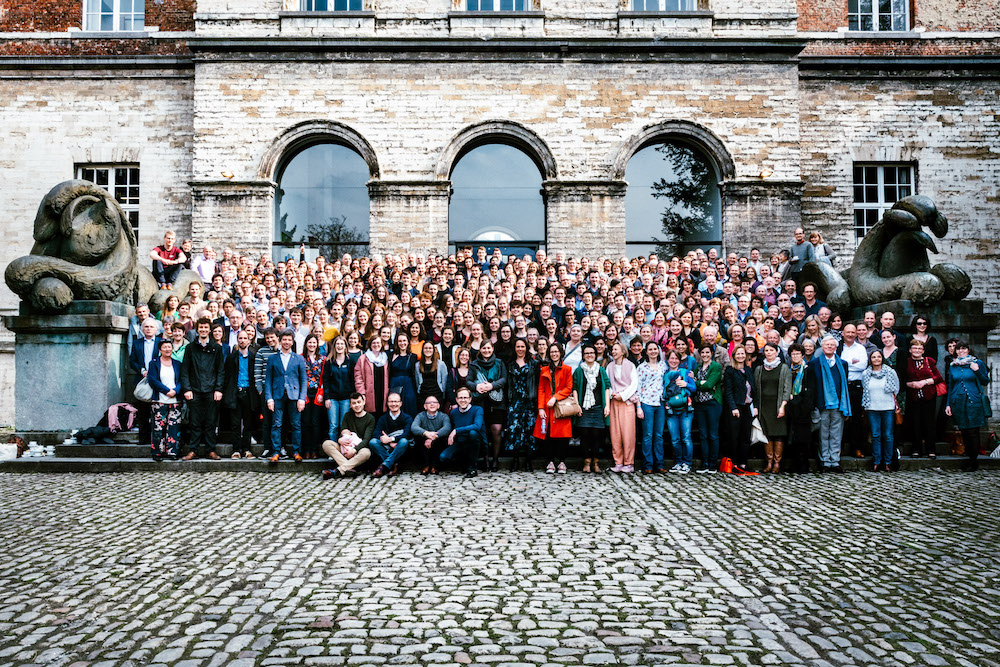 Every five years, the Leuven University Choir organises a celebration. Former members meet during the jubilee day (2019)
Recent history
For the choir's 50th anniversary, a handful of chroniclers compiled its recent choral history, a tradition that has been continuing ever since. You can find the texts here.
Aeterna

2021-2022. SO happy we can perform again! Rediscovering "choir" during and post corona.

Interjubileumschlageravond

During this special 'schlageravond' (a cantus in LUK-style), almost 200 members, former members and former conductors came together to sing their way through the 53 year old history of the LUK.

The end of an era

2013-2014. Marleen De Boo concludes her term as conductor with a jubilee year. The choir travels to Poland and Germany.
Former conductors
Piet Geusens (1969-1974), Johan Geusens (1974-1979), Paul Geusens (1979-1981), Luc Geusens (1981-1985), Peter Dejans (1985-1988, 1994-1995), Johan Dejans (1988-1990, 1994-1995), An Dejans (1990-1993), Han Koole (1993-1994), Edwig Abrath (1995-1999), Dieter Staelens (1999-2003), Tineke Verlooy (2003-2004), Dirk De Nef (2004-2009), Marleen De Boo (2009-2014), Koen Vits (2014-2019)